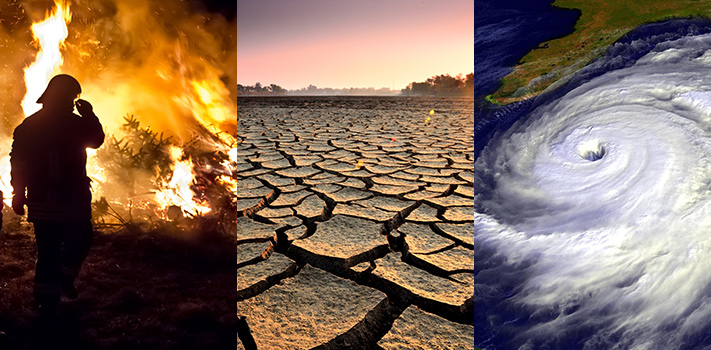 We all hear about the impact from climate change on the East coast and Florida but it's hard to imagine us being affected here, but we are. At least my company is.
We clean gutters and ream all downspouts for 80 residential homeowner and condo associations and hundreds of individuals mostly in the Western Suburbs of Cleveland and all of Lorain County. The window of time from when the leaves drop until the first freeze is nearing zero. This creates problems and needs to be addressed so all of our homeowners can plan for the changes.
From 1995 until 2013 all leaves have fallen by November 7 each fall. Then in mid-December the weather changes and we are frozen in. The six week window allows us to complete all work.
Then in 2014 the leaves fell a week later than normal about November 14 and again later on November 21 in 2015 and November 27 in 2016 and now December 10th here in 2017. Our six week gutter cleaning season which worked out well for us for 19 years is now gone. My hope is that this trend does not continue, but I don't think so.  Some of our homeowners and property managers we work for asked us to clean the gutters even though all leaves weren't completely down yet. This was a good idea. My recommendation for the future is to have us clean before the freeze and another cleaning in the spring. We still have some associations left to finish and will keep working anytime there is a thaw throughout the winter.
We have 12 excellent workers for most of the year and add another 15 temporary workers for the fall. When the freeze hits, the gutter systems are frozen and not being used anyway. When the temperature rises above 32 the gutters still need time to thaw out. The roofs may look clear of snow but the gutters hold in the cold longer, like a refrigerator. We need hours of warm weather before we are able to remove frozen leaves and debris.
 Please be patient. We will get all properties done.
Feel free to give me any feedback on this or to be added to our list for gutter cleaning later in the winter.
We appreciate your business.
Thanks
Mike Kennedy
Budget Window Cleaning Company